ROSARY CAMPAIGN CAMPAÑA DE LA VIRGEN PEREGRINA
Joao Pozzobon with the Original Pilgrim - Pilgrim MTA - Joao telling stories



The missionaries of the Blessed Mother are going to Milwaukee!

Let's go!

More info: info@SchoenstattDC.org


¡Vamos todos a Milwaukee!

¡Para recibir todas las gracias de la Mater en su Santuario y volver llenos de un nuevo espíritu! ¡Vamos todos!





Pasaje que compramos a $328 ida y vuelta:

This is the ticket we bought:




Local Campaign Convention in Washington, DC
Schoenstatt Rosary Campaign
Saturday, 22 May 2013
Christ the King parish, Silver Spring
Talks: Fr. José María Cortés, pastor, and Sr. Iraida Guerra

Look here for Sr. Iraida's talk:


Christ the King, Colonial Room


Music group of St. Gabriel parish, DC. Very professional!


Pilgrim MTAs, ready to go to the hearts of the people...


Angelina Sosa, Dora y Leo Estrada


Georgina Dos Santos


We sing "Madre Admirable, Madre peregrina".


Sr. Iraida with Francisco and Valeria Guzman


María Jacquet, organizer. Great organizaton, Maria!


Giant international Schoenstatt flag



María de la Luz, three images to North Carolina,
Valeria, requested one more Pilgrim MTA. One was not enough.
Gladys, with a Pilgrim MTA that Vita will bring to Lima, Peru.



Don't touch my Pilgrim MTAs :-)



Prayer



How much love of Sr. Iraida and the missionaries, to bring the love of the Blessed Mother and Jesus to the brothers and sisters!



Georgina



Francisco Guzmán, MC


Ana inspired


Vita always happy


Joy


Kathy Cabieses


Great participation


Fr. José María Cortés, pastor. Great talk on New Evangelization


Christ the King



Little Shrine brought from Schoenstatt Place, 3539 14th. St NW - Washington, where we meet every Thursday at 7:00 pm


Fr. José María Cortés
Testimonial from María Gross
Testimonial
Coffee break... mmmm.....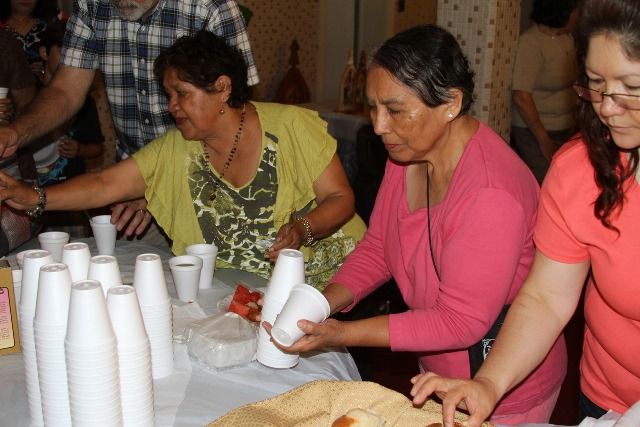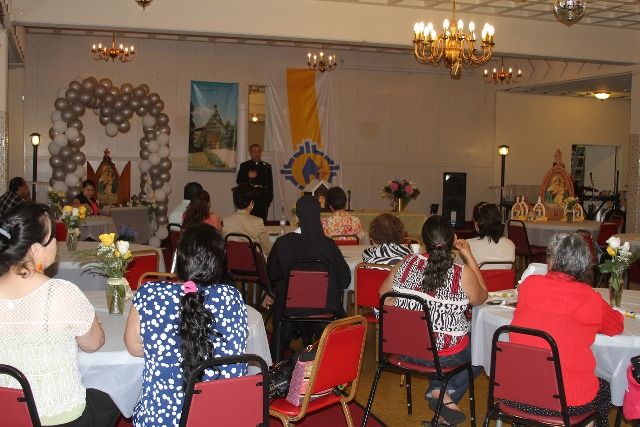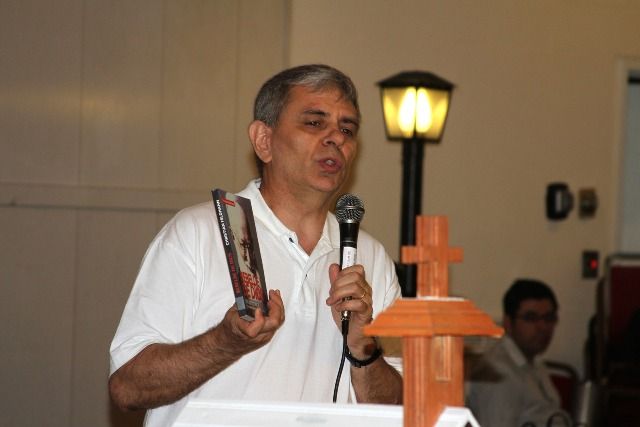 A present for Fr. José María: Rebelde de Dios, Fr. Kentenich's biography
Ana Vilche, MC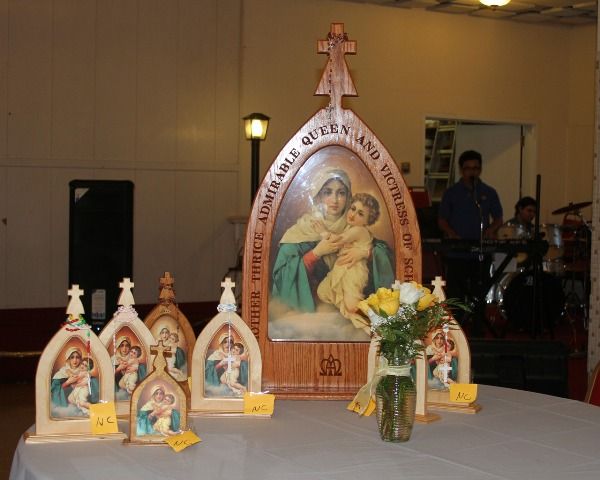 The big picture comes from North Carolina, where the Blessed Mother goes to the houses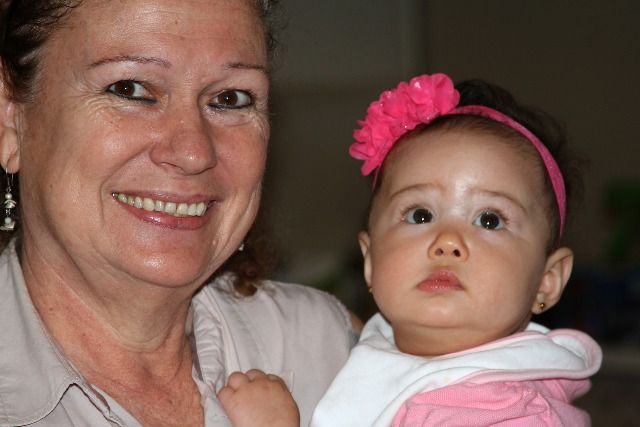 Sonia Mondon and Georgina Dos Santos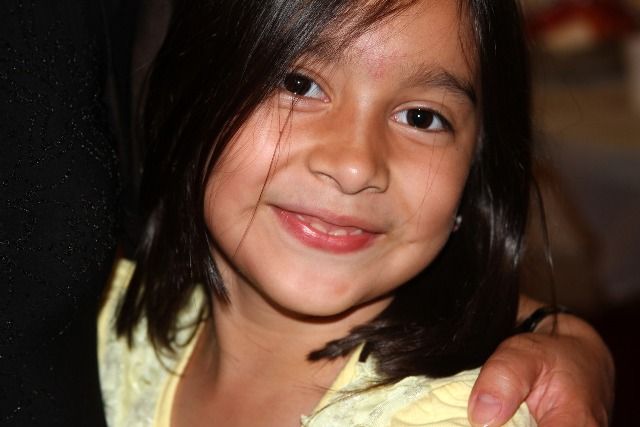 Joy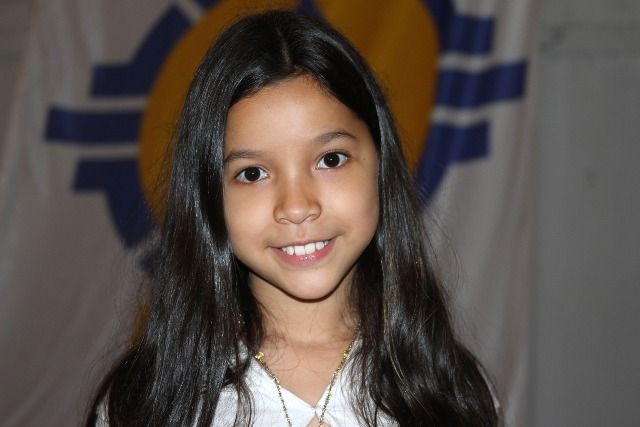 Roxana, Maria Jacquet's daughter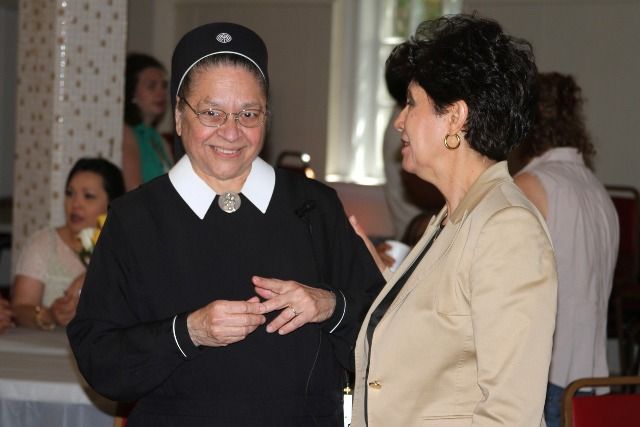 Madre Admirable, Madre peregrina... a hit!
María de la Luz comes from North Carolina to get three Pilgrim MTAs. She wanted more, but we will go to NC to give the three workshops so that new missionaries may receive a Pilgrim MTA to bring it to others.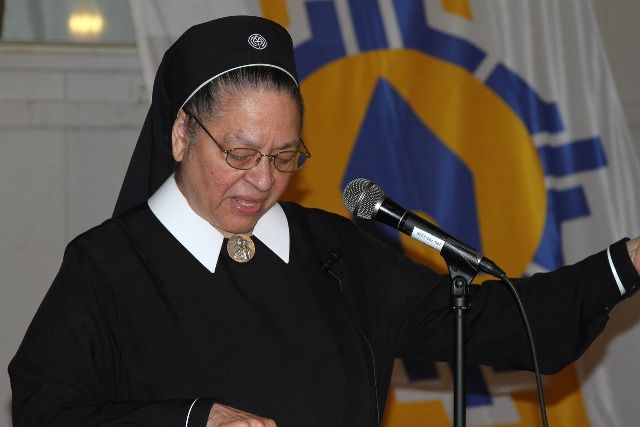 Sr. Iraida Guerra: the Campaign and New Evangelization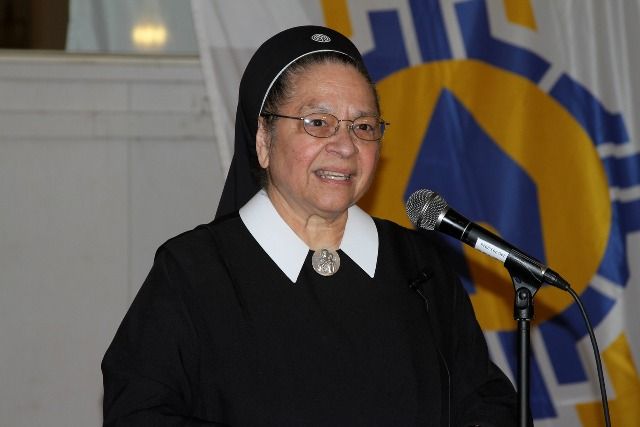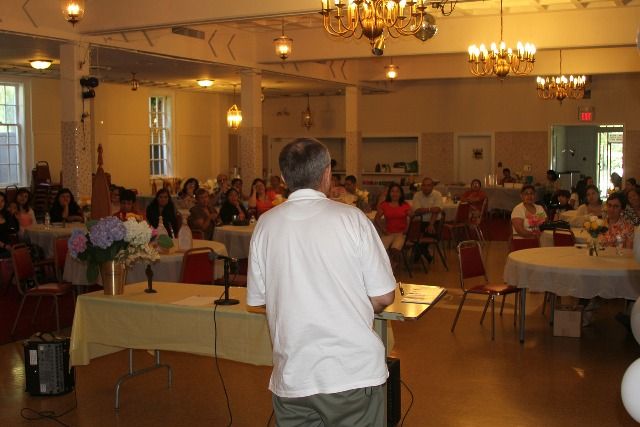 Great community of missionaries!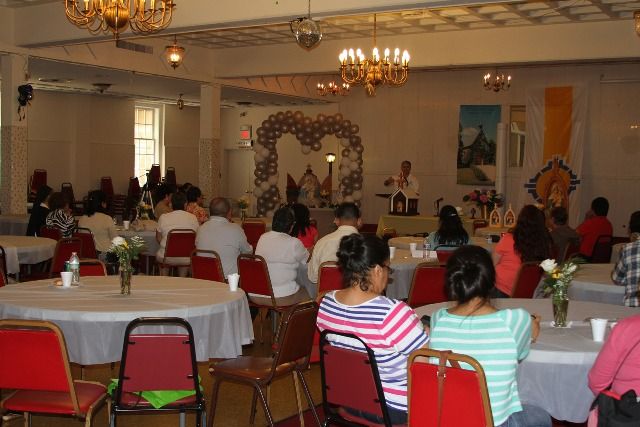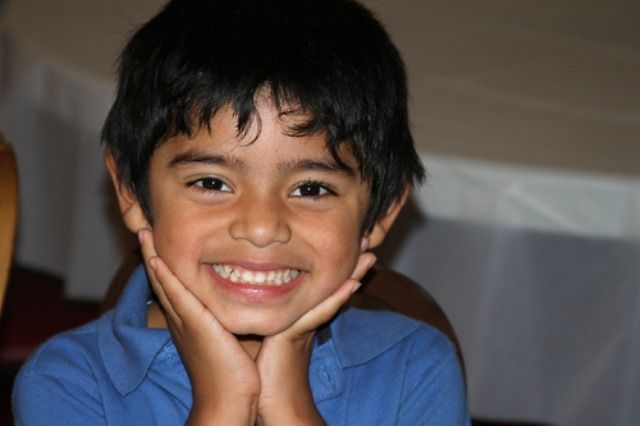 Happy face :-)
Gabriel: always ready to help!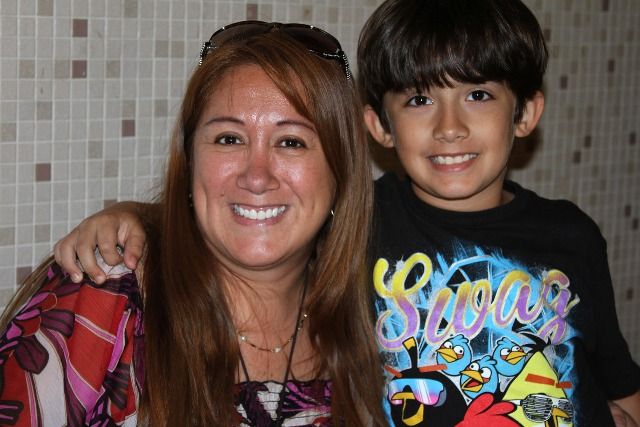 Vita Manyari with her son Gabriel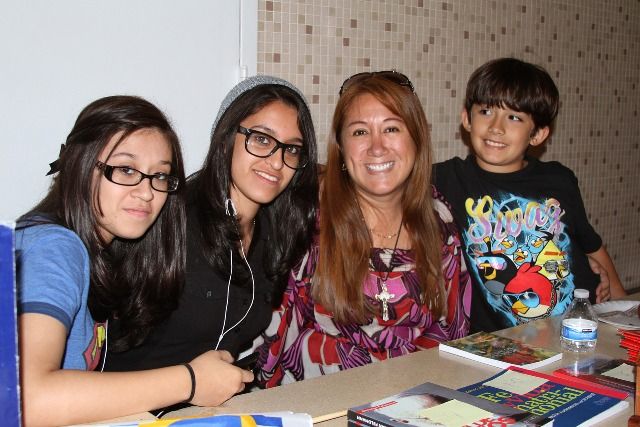 Amy and Ashlee De León; Vita and Gabriel, at the book stand, always smiling :-)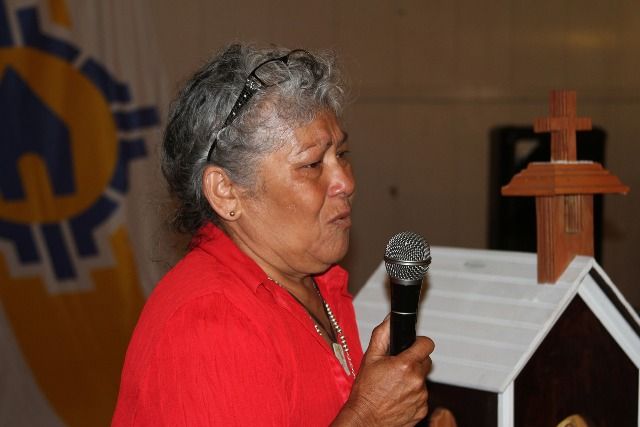 María de la Luz, a long trip from North Carolina. The Blessed Mother calls!
St. Gabriel's music group. Thank you muchachos!! Excepcional music!
Thank you Gabriel Gross for the great video and these wonderful pictures!
=========================================================
Pilgrimage of Washington to the
Schoenstatt Shrine in New York
26 May 2013
A wonderful experience!


click on us to see the pictures:




PAST MEETINGS:


Second convention of the Rosary Campaign in Washington, DC 25 August 2012:



=====================================================

Campaign Convention at Our Lady Of Lourdes, Bethesda, Maryland
25 February 2012

Jornada de la Virgen Peregrina, Nuestra Señora de Lourdes
25 febrero 2012


Aquí, fotos de la extraordinaria jornada, con más de 100 participantes! ¡Qué emoción! ¡Qué misión!

The Blessed Mother enters the convention hall with cheers.



Cheers to the Blessed Mother! Singing Madre Admirable, Madre Peregrina, es tu visita la qu eme ilumina...



Over 100 gathered to share this great misison.



She is the great Missionary, she will perform miracles!



Talk of Sr. Iraida with passion!



Angelita, missionary with 30 Guatemaltecos!!



Moving testimonials about the miracles of the Blessed Mother in our hearts... and more!



Yes, we are here too, accompanying our grandma Julia.



Here is the Pilgrim MTA of our grandma...


BELOW: REMEMBERING...

Flyer of the Campaign Convention on 25 February 2012:
Sr. Isabel Bracero, Fr. Francisco Rojas, National Advisors of the Rosary Campaign


Schoenstatt Rosary Campaign
The Rosary Campaign of the Mother Thrice Admirable started in 1950 when John Pozzobon in Brazil began taking the picture of the Blessed Mother to families, hospitals, schools, and prisons. He carried out this mission for 35 years, walking 85,000 miles.

When Mary went to visit her cousin Elizabeth, her presence brought many blessings. Today Mary wants to carry Jesus into our homes, serve our needs, intercede for miracles in our lives.
She wishes to make our homes, rooms, and offices holy places, islands of grace, sanctuaries in the midst of the world. She wants to spread the Kingdom of God by bringing Christ anew to the world through us.

The Pilgrim MTA Rosary Campaign was brought to the USA in 1986. Now she is in all fifty states. This picture of grace is sent out from the Schoenstatt Shrine to bring graces and blessings of renewal to homes, offices, nursing homes, hospitals, prisons, schools, dorms, migrant workers, and shut-ins.
The MTA travels throughout the month, going from family to family, from home to home. A group of people make a commitment to invite her into their homes for a few days every month. During her stay in a home, she is given a place of honor. Individuals and families are encouraged to come together to pray, especially the Rosary, placing all their petitions before the Blessed Mother in their home.

Many people give witness to the fruitfulness and blessings of these visits by our Blessed Mother in the Rosary Campaign. Some of these blessings are: a deeper love for God and for others, peace, joy, a longing to share with others, strength in difficulties, miracles of conversion, family unity, and returning to the Church.
Mary wants to carry Jesus into our homes. She wants to serve our needs; she wants to intercede many miracles of graces for us. Through the Pilgrim MTA Rosary Campaign it has become possible for the shrine to have "wheels" and go out to many people to help renew the Church and world.
Taken from schoenstattwisconsin.org
Here some pictures with missionaries of the Pilgrim MTA from Washington, DC

June 2011 Covenant of Love in Wisconsin of the "Virginia Grils" from the DC area



June 2011 Washington, DC at the Journey of Love in Waukesha



June 2011 Enjoying the paradise at the International Center in Waukesha



June 2011 Washington with Sr. Marie Day



29 May 2011 Washington, DC at Schoenstatt Shrine in New York, Crowning day



29 May 2011 Missionaries crowning the Blessed Mother, New York



29 May 2011 Washington Family arriving at New York Shrine



12 February 2011 New missionaries with Fr. Jesús



13 January 2011 Thursday meeting at Schoenstatt Place in Washington, DC



14 February 2011 at Schoenstatt Place Virginia & Yanira



14 February 2011 Fr. Jesús commissioned Malevis Molina



14 February 2011 at Schoenstatt Place with Fr. Jesús



14 February 2011 Fr. Jesús with María and Baltazar Martínez



December 2011 Posadas con Dora


Beginnings of an Apostolic Revolution:
John Pozzobon and the Schoenstatt Rosary Campaign
from chapter 3 of Conquering All Hearts
Schoenstatt was expanding throughout the world. The Sisters of Mary went as missionaries to far away countries. In 1935, they arrived in Argentina and later, in 1937, they arrived in Uruguay. Over the years they experienced that it was difficult to transmit Schoenstatt without a shrine, so they decided to build one in Nueva Helvecia, Uruguay, where the sisters from the district in Argentina and Uruguay had their central house. The shrine was built as similar as possible to the one in Germany and blessed in 1943. That is how the daughter shrines, replicas of the Original Shrine, emerged. They would soon multiply in different countries: in 1948 in Santa Maria, Brazil; in 1949 in Bellavista, Santiago de Chile and in Cathcart, South Africa. Each of these four shrines as well as those that would be dedicated later were being transformed into seedbeds for new persons in a new community, awakening a generous giving of self by those who allowed themselves to be conquered by the Mother Thrice Admirable and Father Kentenich's mission. From one of these shrines, in Santa Maria, Brazil, a very special personality emerged, a spiritual son of Father Kentenich, who felt called to the Schoenstatt mission to take the glories of Mary to the whole world for the renewal of the world in Christ in an exceptionally original form.

His charisma was so personal, his giving of self so radical, his loyalty to Father Kentenich and his love of Mary so profound, his constancy so strong, his passion for Jesus so tested, his aspiration for sanctity so determined, and his faith in the mission so unshakeable, that this humble man, who began at the age of 45 carrying out an apparently insignificant task, ended it 35 years later by opening an apostolic field of impressive magnitude and universal transcendence for the whole Church.

John Louis Pozzobon was born in Ribeirao, Rio Grande do Sul, Brazil, on 12 December 1904. In 1932, he moved to Santa Maria. In 1947, Father Kentenich visited this city where the Sisters of Mary had established themselves close to John's house. Father Kentenich blessed the cornerstone of the shrine which would be consecrated the following year with the mission of Tabor. John was present for this celebration and he was profoundly impressed by the charisma of the father and founder. Little by little, he started to feel more at home as he discovered the transcendence of Father Kentenich's mission. The Blessed Mother of Schoenstatt was conquering his heart more and more.

10 September 1950: A Crucial Moment for Schoenstatt and the Church

The great day was 10 September 1950. This would change each minute of John's existence, and it would have a profound impact on the hearts of millions of persons in the whole world. As always, God uses the most humble instruments for the greatest tasks. What happened on that Sunday? Sister M. Teresinha Gobbo, a Schoenstatt Sister of Mary, entrusted a large picture of the Blessed Mother of Schoenstatt to John to take to the people of the parish. He was commissioned to take it to a different house each day to encourage the people to pray the rosary, but she told him it was not necessary for him to pray it every night. John strictly carried out the assignment to take the picture to the homes, but since he also felt responsible, he decided to pray the rosary every night. He began to see through the daily rosary he shared with families and through each visit of the Blessed Mother, that the hearts of the people were being transformed. So he began to add more and more hours to what would later be called the Schoenstatt Rosary Campaign.

He traveled an incredible 87,000 miles mostly on foot visiting families, hospitals, schools, and jails in Southern Brazil, carrying the picture he had received, which weighed 24 pounds on his shoulder. He also carried a bag with materials for the apostolate, which weighed about 15 pounds. Nothing could stop him.

He was the father of seven children, and he dedicated himself to his family with remarkable responsibility. His humility was very impressive. He called himself "the Blessed Mother's little donkey," because he took the Blessed Mother everywhere. John had a special preference for poor people. He went to the houses in poor neighborhoods, and he founded a village, helping to build houses for those in miserable or very precarious conditions.

Great trials

It is known that God tests great people with special love, but at the same time in a very strict manner. He wants to be sure that the giving of self and the confidence in him are enduring, authentic, and magnanimous; then the blessings will be unlimited. The case of John was no exception. A year after starting the Campaign, Father Kentenich was sent into exile. Schoenstatt continued functioning, but without its founder. Many bishops and pastors knew about Father Kentenich's exile, and since they did not know the concrete cause, they maintained a restrained attitude toward the Movement. Since the beginning, this made John's mission more difficult to carry out. That does not surprise us since in this way a principle of divine action is fulfilled. Father Kentenich stated it by saying that the evidence of a work of God is:

- the smallness of the instruments,
- the magnitude of the difficulties,
- and the magnitude of the success.

The same thing occurred with the Schoenstatt Movement that was founded a few days before the First World War broke out when the boys who participated in the act were sent to the battlefront. Who could have foreseen that a movement, marked with such severe trials since its beginnings, would have such a promising future?

John only worked in the dioceses and parishes where he received the permission of the bishops and the pastors. But they did not always authorize it because of the awkward situation that Schoenstatt was experiencing, and sometimes they even treated him harshly, obliging him to abandon the people he was visiting. This hurt him profoundly. John was giving his life for the evangelization of the most needy and many others, and he noticed with sadness how from one office grace was impeded from reaching thousands of people. But he always obeyed with an iron will. As a loyal pupil of Father Kentenich, he saw the loving hand of God through the authorities.

The Pilgrim MTA Establishes Attachments and Removes Barriers — John and the Mission of the 31st of May

In an exceptional manner, Father Kentenich synthesized and developed a new spirituality in Church theology. But his greatest stroke of genius consisted in putting it into practice in daily life, living it personally. All his efforts were directed so that truth would be fully reflected in life, so truth would form and elevate life. For example, the axiom "Mary unites grace and nature" empowered his spirituality and apostolate. God acts through secondary causes, through everything that is created, but especially through his favorite creation, Mary. Whoever has Mary inscribed by fire into their heart, will have healthy attachments, since God himself will be inscribed in their lives.

John was not a philosopher, nor a theologian. He wasn't even a great thinker. His greatness consisted in seeing a magnificent forest, when in his hands he only had a few seeds and worked from sunrise to sunset to reach the unattainable goal.

John received the mission from Father Kentenich.
The graces to fulfill it flowed from the shrine.
Mary was the guide, the leader, and the energy.

A strong spiritual influence

John grew in the world of Schoenstatt first under the guidance of Fathers Celestino Trevisan and Maximo Trevisan. Through them he learned the spiritual basics of the Movement, such as the daily spiritual schedule, the value of the capital of grace, the personal ideal, the covenant of love, and the graces of the shrine. His contact with the sisters, especially with Sister M. Teresinha and Sister M. Emanuele, was a source for his understanding and spiritual growth. Later, the Brothers of Mary began to influence his life, especially Herman Arendes, with whom he shared much time in personal conversation and apostolate. Over a period of time, Brother Herman was transformed into an indispensable guide and a great support and guiding companion. Father Aquiles Rubim, rector of the Pallottine Major Seminary, was John's spiritual director and confessor for many years.

But the main source of inspiration for John was the founder of Schoenstatt. He felt intimately united to his person, his mission, and his destiny. The personal contact between the two of them was limited, but John found ways to establish a relationship with Father Kentenich. On 11 July 1951, he sent him a handwritten letter with his photograph "so that my actual person may be represent as closely as possible in the Original Shrine."<![if !supportFootnotes]>[1]<![endif]> Father Kentenich responded through Sister M. Norberta: "[H]e sincerely appreciates your letter and says that in the shrine of our beloved MTA he remembered you and all that is yours. He prayed for the special blessing and protection of the heavenly Mother for all your deepest aspirations."<![if !supportFootnotes]>[2]<![endif]> On 10 September 1980, thirty years after starting the Campaign, John entrusted the large picture, with which he had traveled on pilgrimage for such a long time, to the Sisters of Mary as an inheritance. On this occasion he remembered the blessing sent from the Original Shrine by Father Kentenich:

"[T]hat wonderful blessing was the strength of this Campaign."<![if !supportFootnotes]>[3]<![endif]>

John is an Organic Man

In the first place, an organic man cultivates and takes care of family attachments. If John had a great mission in the world, he understood that his main task was to take good care of his wife and children. In this way, when he began to need more time for the Campaign, he talked with his family about his desire and he allowed the family to make the decision. His children, as well as his wife, were in agreement that John could give himself to the evangelization. They also expressed the desire that he should feel free. His wife and some of his children even accompanied him on his apostolate on some occasions. John was a man of great warmth, possessing a great love for his family. His children recall that before going out on mission, he would leave everything prepared for them, he would cut the wood, till the garden, although they told him not to worry about it, that they could do it.

John in Regard to the Mission of the 31st of May

Brother Herman Arendes<![if !supportFootnotes]>[4]<![endif]> recalled that in April of 1967, two students from Chile arrived in Santa Maria with the aim of promoting the mission of the 31st of May and awakening hearts so that it could be understood, lived, and announced in preparation for the twentieth jubilee to be celebrated in 1969. John heard about this, and he asked Brother Herman about the meaning of the mission. Since after morning Mass they returned home on the same road, the Brother of Mary could tell John the history and the content of 31 of May for the Schoenstatt family: about the organic world, the importance of how through creation one can reach God, and the strong sense of mission consciousness, among other things. John was captivated with the message, and one morning he commented to Brother Herman:

"Then the 31st of May is as important for Schoenstatt as the 18 October 1914 and the 20 January 1942 events.<![if !supportFootnotes]>[5]<![endif]> Something out of the ordinary can be done related to the mission. I just got an idea. Will you accompany me?"

"First tell me what you are planning," responded Brother Herman.

"No, no," responded John with a mischievous smile, "First I want to know if you are willing to accompany me."

"Yes, I will accompany you," Brother Herman answered, knowing full well that nothing bad could come from John.

"Tomorrow morning I will tell you what it is about."

The following morning on 24 April 1967, John gave Brother Herman a written invitation for a pilgrimage of only bread and water to depart from the Shrine of the Mother Thrice Admirable to visit Jesus in all the tabernacles of the city. As a sign of unity between Jesus and Mary, they would leave a white rose in front of each tabernacle, praying a rosary there for the fulfillment of the mission of May 31st. After Mass in the Tabor Shrine, on the 31 of May, they departed with the rosary and a large bouquet of white roses. For practical reasons, they prayed the rosary on the way, and in front of the tabernacle they only prayed one or two mysteries, where they placed the white rose as a symbol of the offering. Throughout that day they visited twenty-seven tabernacles. Brother Herman recalls that in all of his life he had never prayed so many rosaries in a single day.

In this anecdote we see different characteristics that are typical of John's work:

- he immediately understood the importance of the mission,
- he instantly found a way of inserting himself and acting on it anonymously,
- he did it mischievously and with great creativity,
- it did not require the participation of many; in this case, it was only Brother Herman with him,
- before the magnitude of the mission, he offered his fulfillment of a heroic act consistent with a great giving of self and with an exceptional abundance of prayer,
- in the following days and years he would complement it with concrete work in the apostolate of the Pilgrim MTA, that takes the wholeness of the person to all homes.




Contemplation and action, as he expressed it, at the highest degree possible.

Ubaldo and John: Two Men Cry

Around 1978, John's strength was diminishing. Since 1950, he had worked practically alone in the Campaign, and he asked Mary for someone to help him, to assist him, and to continue with his task. On 7 October 1978, Mr. Ubaldo Pimentel, who knew of John's difficulties to walk and to see, approached him, offering to be "his legs and his eyes." John was overcome and he began to cry, and Ubaldo did the same. After they consecrated themselves to Mary in the shrine, Ubaldo began to travel the vast field of action, having John as his teacher, something he continues to do today. "He was a person who drew me instantly," Ubaldo recalls. "Before speaking to him, I saw him in the shrine, and I was drawn to him. I asked if he was John Trevisan; no, they responded: He is the famous Deacon John Pozzobon."<![if !supportFootnotes]>[6]<![endif]> Ubaldo, who a few years after starting to work for the Campaign was ordained as a deacon, says that John was very humble, and he loved to work with the poor, helping them materially as well as spiritually. Ubaldo elaborated with great enthusiasm about John's spiritual strength, faith, kindness, and unlimited generosity toward his neighbor, especially with the poorest.

The Pilgrim MTA and the Mission of the 31st of May

"I see the Campaign as a fruit of the father and founder, of the step he took on 31 May 1949, as a new Cenacle for the world."<![if !supportFootnotes]>[7]<![endif]>

The concretization of the mission of 31 of May, of the organic vision of the world, is fundamental for the Pilgrim MTA. She creates attachments; she unites God with his children; she is the intersection between nature and grace, between God and his creatures, and among all of us, his children. She invites us to live a transparent, consistent life, integrating faith with the spiritual processes, family life, work, and all the relationships of the person. Since this mission is essential for Schoenstatt and the Campaign, and undoubtedly, for the renewal of the Church, it will be the guiding thread that accompanies the Pilgrim MTA throughout the pages of this book, as a reflection of her work in real life. The coordinator will meet daily with forms of mechanistic thinking and living, in one's self (thank God, we are really from this world), as well as in those who receive the Pilgrim MTA. To know the MTA's mission well and the graces she gives, is imperative for the coordinator who wants to build a new society, to start by forging an organic world in their own personality and following through to all the hearts who the Mother of God wants to transform.

I Never Encountered Anything Like This

For more than twenty years I have traveled in countries of Latin America and Europe studying the religiosity of people. I never found anything like the Pozzobon phenomenon. That one simple man conquered a million hearts to unite monthly in a network of people praying, is a unique deed. He started at the bottom, in poverty, with hard work, perspiring on the way, spread by word of mouth, beneath the sun of an ardent and endless country.<![if !supportFootnotes]>[8]<![endif]>

John, my brother,
do you remember when
you had that handful
of seeds in your hand?

And the irresistible desire
to go out to sow?

Do you remember how
they used to laugh at you,
while you tilled the field,
only for those few seeds?

And the perspiration
when the sun was burning, and
the thirst, and the hunger?
Where did you get that passion to sow?
Where did you get the faith for the harvest?

May your stubbornness inspire us today and always.
May the degree of your love urge us.
May your commitment burn in our souls.

<![if !supportFootnotes]> [1]<![endif]> Esteban Uriburu, A Hero Today, Not Tomorrow (Cape Town, 1991), p. 23.
<![if !supportFootnotes]> [2]<![endif]> Ibid, p. 23.
<![if !supportFootnotes]> [3]<![endif]> Ibid, pp. 26, 71.
<![if !supportFootnotes]> [4]<![endif]> Interview with Hermann Arendes, 10 October 2003.
<![if !supportFootnotes]> [5]<![endif]> The four milestones of the history of Schoenstatt are of relevant importance, although not in the same way. Each one contributes in an original form to the foundation and the development of the Work.
<![if !supportFootnotes]> [6]<![endif]> Interview with Deacon Ubaldo Pimentel, 28 November 2003.
<![if !supportFootnotes]> [7]<![endif]> Sister M. Ivanir Castro, Adviser to the Campaign in Santa María and member of the Historic Commission of the Cause of Canonization of Deacon John Pozzobon.
<![if !supportFootnotes]> [8]<![endif]> Joaquín Alliende Luco, from the prologue of 140,000 Km. Caminando con la Virgen, Salesian Press, Asuncion, Paraguay, when Father Alliende was a member of the Theological Pastoral Team of the Latin American Bishops Council, and of the Commission of Faith and Constitution of the World Council of Churches in Geneva.








Comienzos de una revolución apostólica:
Don Joao y la Campaña de la Virgen Peregrina de Schoenstatt




tomado del capítulo 3 de A la Conquista de Todos los Corazones

Schoenstatt se iba expandiendo por el mundo. Las Hermanas de María iban a misionar a países lejanos. En 1935 llegan a Argentina y más tarde, en 1937, a Uruguay. Con el correr de los años experimentan que es imposible transmitir Schoenstatt sin Santuario, por lo que se deciden a construir uno en Nueva Helvecia, Uruguay –donde las Hermanas del distrito de Argentina y Uruguay tenían su casa central–, lo más fiel posible al de Alemania. Éste es bendecido en 1943. Así surgen los Santuarios filiales, réplicas del Original, que se irán multiplicando en distintos países: en 1948 en Santa María, Brasil; en 1949 en Bellavista, Santiago de Chile y en Chathcart, Sudáfrica. Cada uno de estos cuatro primeros, como los que se irían bendiciendo más tarde, se transformaban en semillero de hombres nuevos, despertando la entrega generosa de quienes se dejaban conquistar por la Madre tres veces Admirable y por la misión del P. Kentenich. Y de uno de esos santuarios, desde Santa María, Brasil, surge una personalidad muy especial, un hijo espiritual del P. Kentenich, que se sintió llamado a sumarse a la misión de Schoenstatt de llevar las glorias de María al mundo entero, para la renovación del mundo en Cristo, en forma excepcionalmente original.

Su carisma fue tan personal, su entrega tan radical, su filialidad hacia el P. Kentenich y su amor a María tan profundos, su constancia tan férrea, su pasión por Jesús tan probada, su aspiración a la santidad tan determinada y su fe en la misión tan inconmovible, que este humilde señor, que comenzó a los 45 años realizando una tarea aparentemente insignificante, terminó 35 años más tarde abriendo para la Iglesia un campo apostólico de una magnitud impresionante de trascendencia universal.

Joao Luiz Pozzobon nace en Ribeirao, Rio Grande do Sul, Brasil, el 12 de diciembre de 1904. En 1932 se muda a Santa María. En 1947 el P. Kentenich visita esta ciudad –donde se habían establecido las Hermanas de María, cerca de la casa de Joao– y bendice la piedra fundamental del Santuario que sería consagrado al año siguiente bajo el nombre de Tabor. Pozzobon está presente en esa celebración y queda profundamente marcado por el carisma del Padre. Poco a poco se va sintiendo más en casa, va descubriendo la trascendencia de la misión del P. Kentenich, y la Virgen de Schoenstatt va conquistando más y más su corazón.

10 de septiembre de 1950: momento crucial

El 10 de septiembre de 1950 es el gran día. Éste cambiará cada minuto de su existencia, y tendría un profundo impacto en los corazones de millones de personas en el mundo entero. Como siempre, para las tareas más grandes, Dios utiliza los instrumentos más humildes. ¿Qué sucedió, pues, aquel domingo? La Hna. M. Teresinha Gobbo, Hermana de María de Schoenstatt, le entrega a Joao una imagen grande de la Virgen de Schoenstatt, para que la llevara a los feligreses de la parroquia, cada día a una casa distinta, a fin de que la gente rezara el Rosario, pero él no tendría que participar necesariamente de la oración. Joao cumplió estrictamente con la consigna de llevar la imagen a las casas, pero desoyó la licencia que tenía de no tener que quedarse a rezar. Y comenzó a comprobar que con ese Rosario diario compartido con las familias, y con cada visita de la Virgen, se iban transformando los corazones de la gente. Así fue sumando constantemente horas a lo que más tarde se llamaría la Campaña del Rosario de la Virgen Peregrina de Schoenstatt.

Visitando familias, hospitales, escuelas y cárceles en el sur de Brasil, llegó a recorrer con la $ esta imagen de la Virgen la increíble cantidad de 140.000 kilómetros, la mayoría de ellos llevando al hombro aquella $ Peregrina de 11 kilos que recibiera el primer día, más un bolso con materiales de apostolado de unos siete kilos. Nada lograba frenarlo.

Fue padre de siete hijos, y se dedicó a su familia con marcada responsabilidad. Su humildad impactaba fuertemente. Él mismo se llamaba "el burrito de la Madre", porque llevaba a la Virgen a todos lados. Y tenía una especial predilección por la gente pobre. Así recorría las casas de barrios carenciados, y fundó una villa, ayudando a construir viviendas para los que se encontraban en condiciones míseras o muy precarias.

Grandes pruebas

Es sabido que Dios prueba a los grandes con especial amor, pero a la vez en forma exigente. Quiere estarse seguro de que la entrega y la confianza en él son resistentes, auténticas, magnánimas. Entonces las bendiciones serán ilimitadas. El caso de don Joao no fue la excepción. Al año siguiente de comenzar con la Campaña, el P. Kentenich fue enviado al destierro. Schoenstatt tenía autorización de seguir funcionando, sólo que sin su fundador. Muchos obispos y párrocos sabían del exilio del Padre Kentenich, y por no estar en conocimiento de sus causas concretas, mantenían una actitud de mucha reserva frente al Movimiento. Esto hizo que desde los comienzos, la misión de don Joao fuera más difícil de realizarse aún. No nos llama la atención. Se cumple así una constante en el sistema de actuar divino. El P. Kentenich lo formuló diciendo que una evidencia de que Dios está detrás de un hecho, es:

- la pequeñez de los instrumentos,
- la magnitud de las dificultades,
- y la magnitud de los frutos sobrenaturales.

Lo mismo había sucedido con el Movimiento. Schoenstatt fue fundado pocos días después de que se desatara la Primera Guerra Mundial, y los muchachos que participaron de aquel acto fueron enviados al frente de batalla. ¿Quién podría augurarle a un movimiento, marcado con pruebas tan contundentes desde los comienzos, un futuro promisorio?

Don Joao sólo trabajaba en las diócesis y parroquias con permiso del obispo y del párroco. Pero éstos, en tiempos tan comprometidos para Schoenstatt, no siempre lo autorizaban, y en oportunidades incluso lo trataban muy duramente, obligándolo a abandonar a sus misionados. Esto le dolía muy profundamente. Joao estaba dando su vida por la evangelización de los más necesitados y de muchos otros, y con gran tristeza advertía cómo desde una oficina podía impedirse que la gracia llegue a miles de personas. Pero siempre cumplía con obediencia férrea. Como fiel discípulo del P. Kentenich, veía a través de la autoridad la mano amorosa de Dios.

La Virgen Peregrina estrecha vínculos, derriba barreras
Don Joao y la misión del 31 de Mayo vivida

El P. Kentenich desarrolló en forma excepcional la teología de la Iglesia, pero su mayor genialidad consistió en utilizarla para bajarla a la práctica, a la vida diaria, y vivirla personalmente. Todos sus esfuerzos estuvieron dirigidos a que la verdad se refleje plenamente en la vida, la plasme, la eleve. Así, por ejemplo, el axioma "María une la gracia y la naturaleza", fue uno de los motores de su espiritualidad y apostolado. Dios, causa primera, actúa a través de causas segundas, de todo lo creado, pero especialmente a través de su creación predilecta, María. Quien lleva a María marcada a fuego en su corazón, no puede fallar en sus vinculaciones, porque llevará al mismo Dios marcado a fuego en su vida.

Joao no fue ni filósofo, ni teólogo. Ni siquiera fue un gran pensador. Su grandeza consistió en ver un bosque magnificente, cuando en sus manos sólo había un puñado de semillas; y en trabajar de sol a sol para llegar un día a la meta inalcanzable.

La misión, la recibió del P. Kentenich.
Las gracias para realizarla, brotaban del Santuario.
Y la guía, la conducción, el empuje, fue María.

Fuerte influencia espiritual

Don Joao creció en el mundo de Schoenstatt primero bajo la guía de los Padres Celestino Trevisán y Máximo Trevisán. A través de ellos conoció los pilares de la espiritualidad del Movimiento: el horario espiritual, el valor de los aportes al Capital de Gracias, el ideal personal, la Alianza de Amor, las gracias del Santuario… También su contacto con las Hermanas, especialmente con la Hna. M Teresinha y la Hna. M. Emanuele, fueron fuente de su conocimiento y crecimiento espiritual. Más tarde, comenzaron a tener influencia en su vida los Hermanos de María, especialmente el señor Germán Arendes, con quien compartiría muchos momentos de charla personal y de apostolado. Con el tiempo, el señor Arendes se transformó en una guía imprescindible y en un gran apoyo y compañía conductora. El P. Aquiles Rubim, rector del seminario mayor de los Palotinos, fue por muchos años director espiritual y confesor de don Joao.

Pero la principal fuente de inspiración fue para Joao el fundador de Schoenstatt. Se sintió íntimamente ligado a su persona, a su misión y a su destino. El contacto personal entre ambos fue muy escaso, pero Joao buscaba formas para relacionarse con el P. Kentenich. El 11 de julio de 1951 le envía una carta con su fotografía, "para que represente a mi persona en el Santuario –Original– de Schoenstatt, siempre que le sea posible"@. El P. Kentenich le responde a través de la Hna. M. Norberta: "… él agradece sinceramente su estimada carta y le dice que en el Santuario de la querida MTA lo ha ofrecido a Ud. y a todo lo que es suyo pidiendo la bendición y protección especiales de la Madre celestial para todas sus celosas aspiraciones"@@. El 10 de septiembre de 1980, 30 años después de haber comenzado con la Campaña, don Joao entrega en herencia a las Hermanas de María la imagen grande con la que había peregrinado por tanto tiempo, y les dice, refiriéndose a las palabras del P. Kentenich, una frase harto sencilla, pero que revela la fuente motivadora de su tarea apostólica con la Virgen Peregrina:

"… aquella maravillosa bendición fue la fuerza de esta Campaña." @@@

@ Uriburu, Esteban, Héroe hoy, no mañana, Patris Argentina, edición de abril 2002, pág. 41
@@ Ibíd, pág. 42 @@@ Ibíd, pág. 90
Don Joao, un hombre orgánico
El hombre orgánico cultiva y cuida en primer lugar los vínculos familiares. Si bien don Joao tenía una gran misión hacia el mundo, entendió que su principal tarea era cuidar bien de su esposa y sus hijos. Así, cuando comenzó a necesitar más tiempo para la Campaña, conversó con los suyos sobre su deseo y dejó que la decisión la tomara la familia en pleno. Tanto los hijos como la esposa estaban de acuerdo en que Joao pudiera entregarse a la evangelización, y le expresaron el deseo de que se sintiera libre. Su esposa y algunos de sus hijos lo acompañaban incluso en distintas oportunidades en su apostolado. Don Joao era de gran calidez y tenía un gran amor por su familia. Recuerdan sus hijos que antes de irse a la misión, dejaba todo preparado para la familia, hachaba la leña, trabajaba la huerta, a pesar de que le decían que no se preocupara, que ellos podían hacerlo.

Don Joao ante la misión del 31 de mayo

En abril de 1967 llegaron dos estudiantes chilenos a Santa María –relata el señor Germán Arendes@, con el objeto de promover la misión del 31 de Mayo y despertar los corazones para comprenderla, vivirla y anunciarla, con miras al vigésimo jubileo, que se celebraría en 1969. Don Joao había oído esto, y le preguntó al señor Arendes sobre el significado de la misión. Dado que después de la misa de la mañana volvían a casa por el mismo camino, el Hermano de María pudo relatarle a Joao la historia y el contenido del 31 de Mayo para la Familia de Schoenstatt: el mundo orgánico, la importancia de lo creado para llegar a Dios y la marcada conciencia de misión, entre otras cosas. Joao quedó cautivado con el mensaje, y una mañana le comentó al señor Arendes:

– Entonces el 31 de Mayo es tan importante para Schoenstatt como el 18 de octubre de 1914 y el 20 de enero de 1942@@. Se podría hacer algo fuera de lo común relacionado con la misión. Se me ocurrió una idea. ¿Me acompaña usted?
– Primero dígame qué está tramando –respondió el señor Arendes.
– No, no –respondió Joao con una sonrisa pícara–, primero quiero saber si usted está dispuesto a acompañarme.
– Bien, lo acompaño, contestó Arendes –dado que sabía que de Joao no podía venir nada malo.
– Mañana a la mañana le diré de qué se trata.

A la mañana siguiente Joao le entregaba a Arendes una invitación escrita con fecha 24 de abril de 1967, a una peregrinación, sólo a pan y agua, partiendo del Santuario de la Madre tres veces Admirable, para visitar a Jesús en todos los tabernáculos de la ciudad. Como signo de unidad entre Jesús y María, dejarían frente a cada tabernáculo una rosa blanca proveniente del Santuario. Además, rezarían un Rosario ante cada tabernáculo, orando por la realización de la misión del 31 de Mayo. Después de la misa en el Santuario Tabor, partieron el 31 de mayo con el rosario y un gran ramo de rosas blancas. Por razones prácticas, rezaban el Rosario en el camino, y frente al Santísimo sólo uno o dos misterios, donde entregaban la rosa blanca como símbolo de la ofrenda. A lo largo de ese día habían visitado 27 tabernáculos. Recuerda el señor Arendes que nunca en su vida, ni antes, ni después, rezó tantos Rosarios en un solo día.

Observamos en esta anécdota distintas características típicas en el obrar de don Joao:
– comprendió enseguida la importancia de la misión,
– encontró al instante su inserción y protagonismo en la misma, desde una actividad anónima,
– lo hizo con picardía y gran creatividad,
– no requirió de la participación de muchos; en este caso, sólo de la suya propia y de la del señor Arendes,
– ante la magnitud de la misión, ofreció para su realización un acto heroico consistente en una gran renuncia y un caudal excepcional de oración,
– en los días y años siguientes lo complementaría con trabajo concreto en el apostolado de la Virgen Peregrina, que lleva la integralidad del hombre a todas las casas.




Contemplación y acción, como él mismo lo expresara, al máximo exponente posible.

@ Entrevista al señor Germán Arendes, 10 de octubre de 2003
@@ Los cuatro hitos en la historia de Schoenstatt tienen una importancia relevante, aunque no la misma. Cada uno contribuye en forma original a la fundación y/o al desarrollo de la Obra.

Don Ubaldo y don Joao: dos hombres lloran

Hacia el año 1978 las fuerzas de don Joao van mermando. Desde 1950 había trabajado prácticamente solo en la Campaña, y le pide a María que alguien le ayude, lo asista, y siga con su tarea. El 7 de octubre de 1978 se le acerca el señor Ubaldo Pimentel quien, sabiendo de las dificultades de don Joao para caminar y para ver, le ofrece "ser sus piernas y sus ojos". Don Joao se emociona y comienza a llorar, y Ubaldo hace otro tanto. Después de consagrarse juntos a María en el Santuario, Ubaldo comienza a recorrer con Joao el vasto campo de acción de su maestro, lo que sigue haciendo hasta nuestros días. "Era una persona que me atraía mucho –recuerda Ubaldo–, antes de hablar con él, lo veía en el Santuario, y sentía una atracción muy fuerte hacia él. Pregunté si era Joao Trevisán, pero me respondieron: No, es el famoso diácono Joao Pozzobon"@. Ubaldo, quien pocos años después de comenzar a trabajar para la Campaña fue ordenado diácono, cuenta que don Joao era muy humilde, y que le encantaba trabajar con los pobres, ayudarlos tanto en el campo material como el espiritual. Se explaya con gran entusiasmo sobre su espíritu de fortaleza, su fe, su bondad y generosidad ilimitados hacia todo su prójimo, pero especialmente hacia los más pobres.

@ Entrevista al Diácono Ubaldo Pimentel, 28 de noviembre de 2003

La Peregrina y la misión del 31 de Mayo

"Veo la Campaña como fruto del Padre Fundador, del paso que diera el 31 de mayo de 1949, como un nuevo Cenáculo para el mundo." @

@Hna. M. Ivanir Castro, Asesora de la Campaña en Santa María y miembro de la Comisión Histórica de la Causa de Canonización del diácono Joao Pozzobon

La concretización de la misión del 31 de Mayo, de la visión orgánica del mundo, es fundamental para la Virgen Peregrina. Ella lleva vinculaciones, une el mundo de Dios con los hombres, es el punto de unión entre naturaleza y gracia, entre Dios y sus creaturas, y entre todos nosotros, sus hijos. Invita a llevar una vida transparente, consecuente, vinculando la fe con los procesos espirituales, la vida familiar, el trabajo y todas las relaciones de la persona. Siendo que esta misión es esencial para Schoenstatt –por ende, para la Campaña y, sin duda, para la renovación de la Iglesia–, será éste el hilo conductor que irá acompañando a la Peregrina en las páginas de este libro, como espejo de su actuar en la vida real. El misionero se encontrará a diario con formas de pensar y vivir mecanicistas, tanto en sí mismo –gracias a Dios somos bien de este mundo–, como en sus interlocutores. Conocer a fondo la misión de la Peregrina y las gracias que lleva, es imperativo para el misionero que quiere ser constructor de una sociedad nueva, comenzando por la forjación del mundo orgánico en su propia personalidad y siguiendo por todos los corazones que quiere transformar la Madre de Dios.

Nunca me encontré con algo semejante

"Durante más de veinte años he podido recorrer países de América Latina y de Europa estudiando la religiosidad popular. Nunca me encontré con algo semejante al 'fenómeno Pozzobon'. Que un hombre sencillo conquiste, en un largo proceso de tres décadas a un millón de personas para unirse mensualmente en una red popular de oración, es un hecho singular. Todo nacido desde abajo, pobremente, a pulso, sudando caminos, de voz en voz, bajo el sol de un país ardoroso e interminable." @

@ Alliende Luco, Joaquín, del prólogo de 140.000 Km caminando con la Virgen, Imprenta Salesiana, Asunción, Paraguay, siendo el P. Alliende miembro del equipo Teológico Pastoral del CELAM y de la Comisión de Fe y Constitución del Consejo Mundial de Iglesias en Ginebra

Joao, hermano,
¿te acuerdas cuando tenías ese puñado de semillas en la mano?
¿Y del deseo irresistible de salir a sembrar?
¿Te acuerdas cuando muchos se reían de ti,
mientras arabas el campo, sólo por ese par de semillas?
¿Y del sudor cuando el sol quemaba, y de la sed, y del hambre?
¿De dónde sacaste esa pasión por la siembra?
¿De dónde esa fe en la cosecha?





Que tu testarudez nos inspire hoy y siempre.
Que el grado de tu amor nos cuestione.
Que tu compromiso nos queme el alma.
Joao hombre orgánico: ora et labora... contemplación y acción.
"Un hombre solo puede cambiar el mundo" Joao Pozzobon


Schoenstatt Movement - Catholic Movements Washington, DC - Catholic Movements USA